It is said that you can choose your friends, but you cannot choose not your family. Similarly you can't always choose who you are going to lead.
If you are building a team from the start, yes, you have a say. But this doesn't mean that you get everything, or anyone, you want.
Becoming a Leader
When I took on a management role, I was chartered to lead an already existing team. I had no choice in who was going to be part of my team. In other scenarios when I was leading virtual teams, I didn't always have a say on which team members I would be working with.
Did I always find conducive people to lead? No. At times, I had the best of the best people working with me but other times, I felt like pulling my hair.
OMG! Leading THESE types???
There could be several situations where you would rather not lead the people you are working with. Let's take a look at some of these scenarios:
First on my list are under-performers. These people are hardest to motivate. On the contrary, they can cause problems and bring the team morale down.
Sometimes you may come across lazy employees who are equally hard to motivate. At times you feel like doing the work yourself instead of asking them. Some of them would find all kinds of excuses to not complete the task. They would also push the blame on to other innocent employees.
Then there are those who have a big ego or influence in the organization. They expect everyone to be praising them and looking up to them. These employees often come with a baggage.
Sometimes people you are leading are far more senior than you and they could have a hostile attitude towards you. They don't want to be led by someone they consider their junior.
I also came across some under-confident employees that were good at their work but they were equally interested in what others are doing. They would discuss at length about why they are better than their peers.
Leading Tough Employees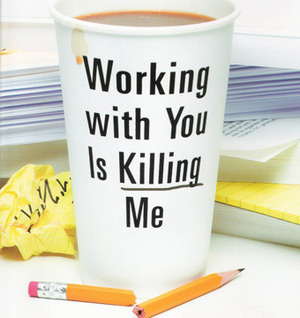 The reality is that one could come across such people in any group or organization and one cannot turn their back to them. The job of a leader is not always easy; it is certainly not a cake walk. But it does become more taxing when you are leading difficult employees.
So the question is this:
Which quality of a leader works in these cases?
One important leadership trait that works is tough empathy. These leaders empathize passionately but realistically. Blind empathy will not work. Leaders should care about employees but also about the work they do.
Leaders toughen up when they need to and give people what they need, not necessarily what they want.
Making Tough Decisions
This sometimes involves making tough decisions that are best for both people as well as business. Tough empathy combined with authenticity is what is required of a true leader.
By authenticity, I mean, the leader is not simply fulfilling job obligations but instead cares about it. His actions would almost always reveal the presence or absence of authenticity.
Because we don't always get to choose who we lead, what other choice do we really have as effective leader but to make the best decisions, with the best available plan, in the most empathetic and constructive way. Even if we don't want to.
So, have you experienced having to lead someone you would rather not? How did it go? I would love to hear your thoughts!
**********
Never miss an issue of Linked 2 Leadership, subscribe today here. 
Learn, Grow & Develop Other Leaders™
———————


Aditi Chopra is an experienced leader in the software industry
She is a consultant, writer and a leader
Email | LinkedIn |  Web | Blog | Twitter | Books
Image Sources: awardco.com, evbdn.eventbrite.com