There is a contradiction within most organizations that usually goes overlooked: success can be hazardous to culture.
We tend to overlook this fact because it is so counter-intuitive. If things are going well, we might ask, then how can that be a hazard to anything?
Losing Sight of Cultural Values
Unfortunately, larger or growing organizations can easily lose sight and influence over the importance of their culture. Consequently, this makes refocusing on cultural values a more complicated prospect after they have been ignored or neglected.
David Hassell, CEO of the Silicon Valley-based startup 15Five explains it this way:
Generally, the trend has been you go from small and nimble to large and bureaucratic. I don't know that that's the way it has to be, but that's the trend."
Hassell's company works with organizations facing cultural dilemmas; that confusing state when a company has grown, but its culture hasn't grown and adapted along with it. Business is good because culture is commonly neglected, even in successful organizations.
Row in the Same Direction
One of the first things [an organization needs to do] is ask: who are the early, founding members?" Hassell says. "Why did this group come together—what is their common vision, their shared values, their world view?"
Hassell's advice echoes a popular sports analog from the crew world that implores teams to "row in the same direction." This is fine advice if your only goal is to move the boat in an inflexible path forward.
But when teams exist as an organization, whether it is a business, a corporation, or even a department, the goal is rarely as simple as just rowing in the same direction. More likely, the team's goal is to both move the boat and to simultaneously grow it.
This requires things like:
Developing talent
Investing in technology
Growing the team and each team member
Taking on more ambitious projects
And so on…
We Need a Bigger Boat
This is where maintaining culture, preserving foundational values, gets complicated. The boat is getting bigger, and in time, rowers are replaced with motors and engines. Suddenly you find yourself shouting over a massive, powerful machine for everyone to "Row in the same direction!"
But nobody is rowing. They are all specialized, siloed, and focused on all sorts of segmented goals, driven by whatever motivations they happen to respond to.
Your boat—your organization—may not sink immediately, but neither will it be as maneuverable, as responsive to change, or as resilient in the face of obstacles because it is no longer held together by a healthy culture.
The Culture of Growing-Up
Of course, aligning values is easier when an organization is small. But something happens during the scaling process. It feels a lot like success. Or even outright victory.
This is because the things that got you started are paying off. The team is growing, revenues are increasing, and you suddenly have demand for things you didn't need before.
These are things like:
An HR department
Employee handbooks
Benefits
Insurance
As well as justification for investing in others that you've always wanted:
Specialists
An-house design team
Remote sales reps
Marketing department
The mistake that many organizations and leaders make that lead to the sort of bureaucratic growth on which Hassell laments is to think that a good strategy can overcome any organizational ailment.
Culture Trumps Strategy
Implementing yet another top-down solution doesn't restore intimacy in communication, repair trust in leadership, or fill any of the voids that a keep a culture healthy and resilient.
Everybody knows that culture trumps strategy every day of the week," says Michael Crow, President of Arizona State University.
Crow, understands the challenges of taking on a neglected, discordant culture. As part of his role at the university, he decided not just to transform his organization (the school), but to take on something much bigger: the culture of an entire country.
His strategy? The same as Hassell's advice for startups and young companies: seek out like-minded thinkers and work to attract more people who are a good cultural fit.
Start at the Beginning
I'm not arguing that we need to go in and 'change culture' or drive cultural changes across people; what we have to do is find ways to understand our cultural heritages better," says Crow.
To achieve this, Crow helped facilitate a partnership between ASU Online and the Mayo Medical School, in part to change how future doctors and nurses are trained in medicine.
The ultimate goal? To change how America thinks about health, wellness, and medical care.
But he is tackling this outsized goal the same way that small, start-up companies approach their niche goals. He is doing with a strategic partnership, rooted in a common vision.
Recruit With Wisdom
All the key challenges of leadership such as motivating, innovating, and empowering are directly impacted by the recruitment decisions being made, and the cultural values that inform and dictate how recruiting occurs.
Small organizations have it easier because they are at the beginning of the cultural evolution and they can put the focus on hiring for culture right from the start. But as Crow's initiative demonstrates, rebuilding an unhealthy culture can start the same way.
Conversations about values, goals, and motives are the building blocks of company culture. It is never too late to initiate these conversations—but it is a lot easier to start having them early on.
So how important is a healthy, strong, and growing culture at your organization? As a leader, what steps can you take to get a clear picture of your corporate values structure and continue to improve them for a better culture? I would love to hear your thoughts!
**********
Never miss an issue of Linked 2 Leadership, subscribe today here!
Learn, Grow & Develop Other Leaders™
———————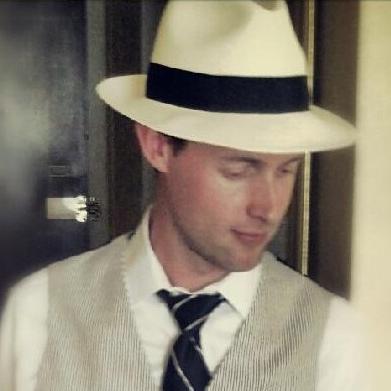 Edgar Wilson is a Writer, Consultant, and Analyst
He follows trends in Education, Healthcare, and Public Policy
Email | Twitter | Facebook
Image Sources: enterrasolutions.com, blogging4jobs.com